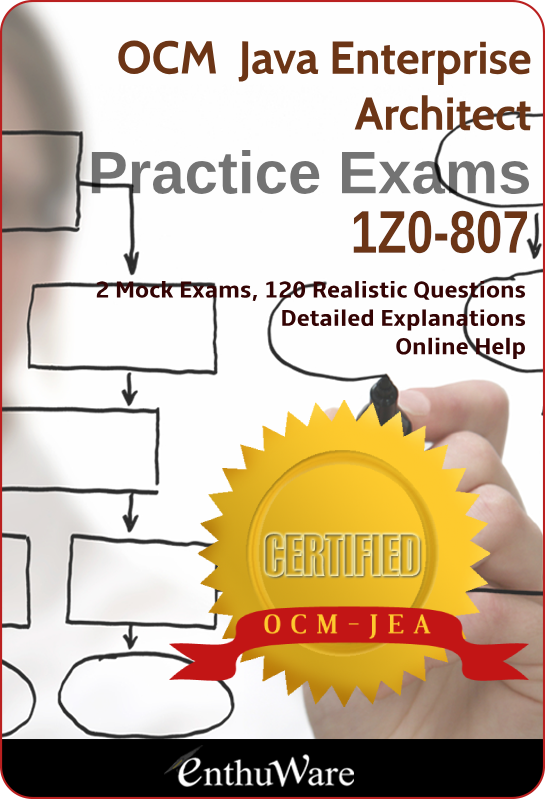 JArch+ V6 for OCMJEA 6 (Exam Code: 1Z0-807)

Exam Code - Java Certifications
Click here to purchase Web Access.
You will receive an email with your loginid and password to our Web/Mobile access site webets.enthuware.com immediately after within a few minutes after your order goes through.


There is nothing to install. You can access the mock exams at http://webets.enthuware.com from your desktop or mobile browser.


Recommended Book(s)
OCP Java 11 Exam 1Z0-815 Books
OCA Java 8 Exam 1Z0-808 Books
OCP Java 8 Exam 1Z0-809 Books