Highest quality OCAJP Java Certification Questions and Mock Exams OCPJP 8 OCPJD 11
We have been guiding students for Java Certification Exams for more than fifteen years and our tools contain every bit of our experience that we gain while doing so. Our Java Certification mock exams and questions are the best in terms of Quality of Content, Number of Questions, Features, and Support.
You don't have to take our word for it though. Do your research on the net, read reviews from our users, and compare our mock exams, questions, and explanations with offerings from other companies. We are sure that you will find enough reasons to go with Enthuware.

Try it, you won't regret it!
1
Purchase a License for the Full Version. (Skip this step if you want to just try it out.)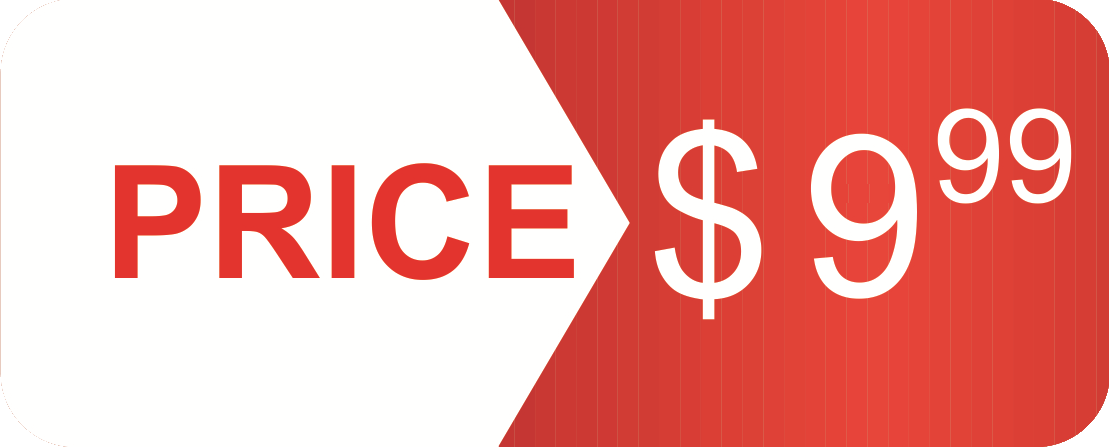 2
For
Mac / Windows / Linux
- Download
etsviewer.jar
and double click on it to run Enthuware Test Studio (ETS). There is nothing to install. It will show you all of the available question banks. Click on the one you want to use.
(
alternate location
. See
this
if your firewall is blocking the download)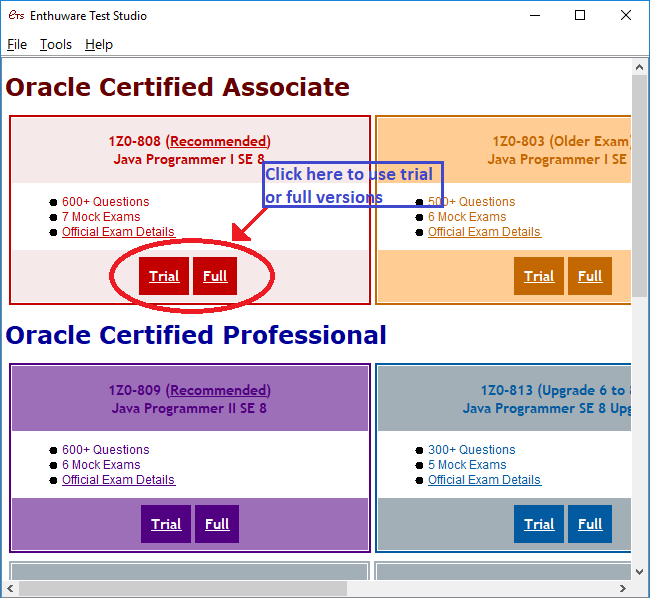 Upon clicking on the TRIAL or FULL link, ETS Viewer will automatically download the correct question bank file. If you do not have internet connection or if you are behind a firewall, you may download the question bank corresponding you the certification you are interested in from our
ALL DOWNLOADS
page.
Here are
step by step instructions
, if you face any trouble running ETS Viewer.
OR
For
Android / iOS / Web
- Use the
Mobile/Web Version
, which is optimized for Android/iOS and works on desktop browsers as well. It requires no installation at all!
Click here to see details.